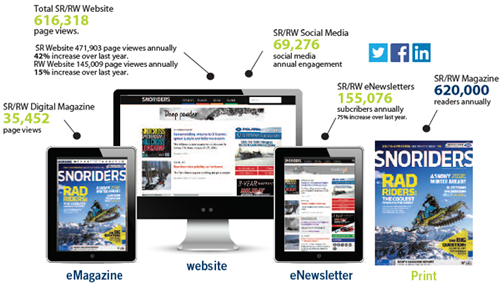 Engage with over 1,496,122 avid riders with our powerful marketing package
Magazine — targeted to riders
At SnoRiders and RidersWest, we believe in the power of direct mail targeted to riders. You can access provincial and territorial snowmobile associations in Western Canada because we mail our magazine directly to their active members.
Internet — proven performance
Our websites let you generate and track increased buyer response to your website, using the power of ours. Our third-party web tracking service shows you exactly how many AdViews and AdClicks your campaign gets.
E-mail — get in through the inbox
Our readers spend millions on their machines and trips every year. They live passionately, not passively. So do we: we send out an eNewsletter to thousands of them every month. It reaches only people who've requested it, and instantly boosts the number of visitors to our websites. PrinterNet saves you money SnoRiders/RidersWest magazine websites reach crucial segments of the riding market in Western Canada. Combined in a PrinterNet package, they are a powerful formula that work for your business and save you up to 50% on your online advertising. Call today to find out how.
Our readers use the Internet for
68% search for destinations
58% search for machines/dealers
53% search for parts

» View our SnoRiders magazine website
» Read an electronic version of SnoRiders magazine.
SnoRiders
At a Glance
Print frequency: Five times per year (two as RidersWest)
Print Run: 30,000 (Fall SnoRiders goes to 35,000)
Annual circulation: 155,000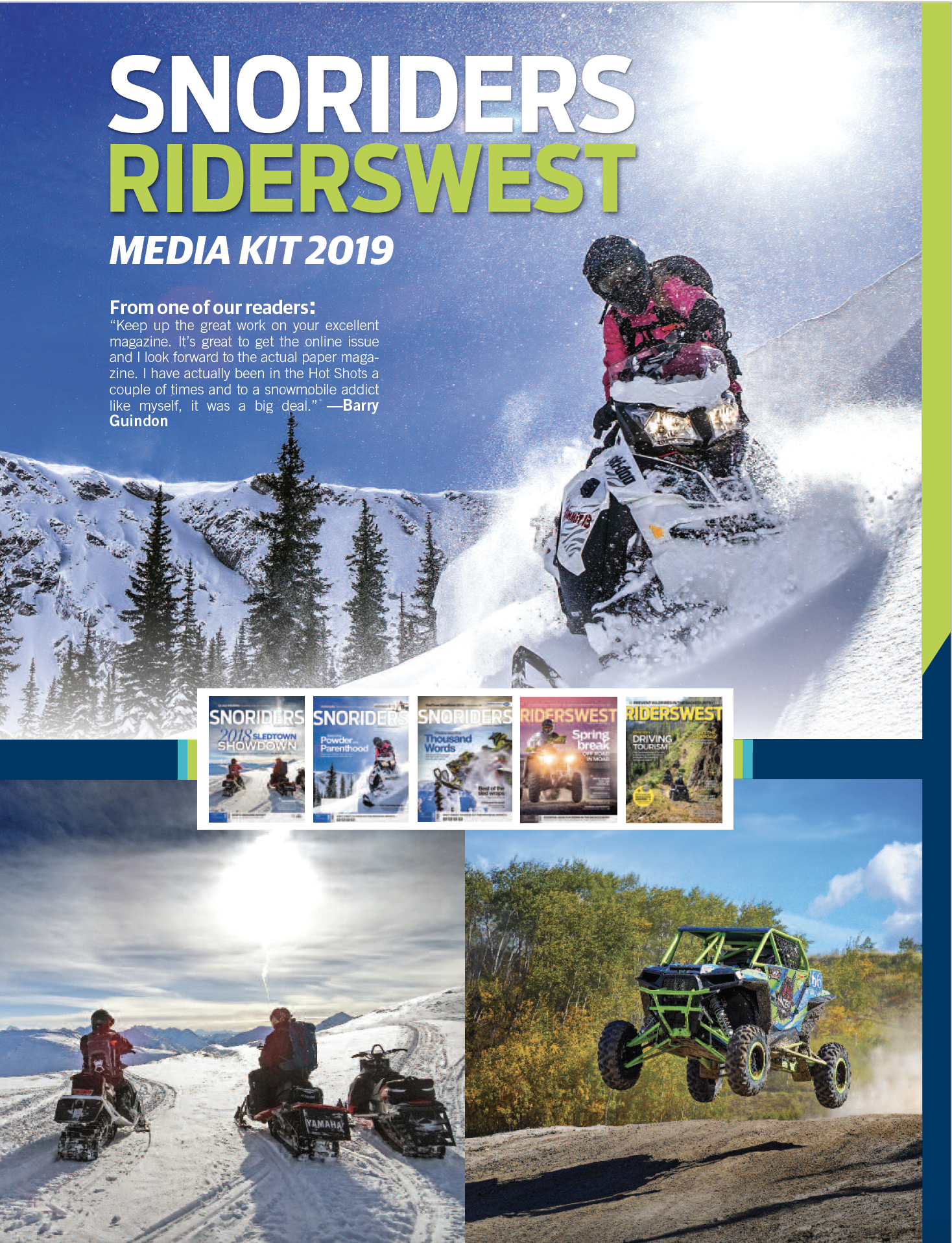 Media Kit Download